1998, We move !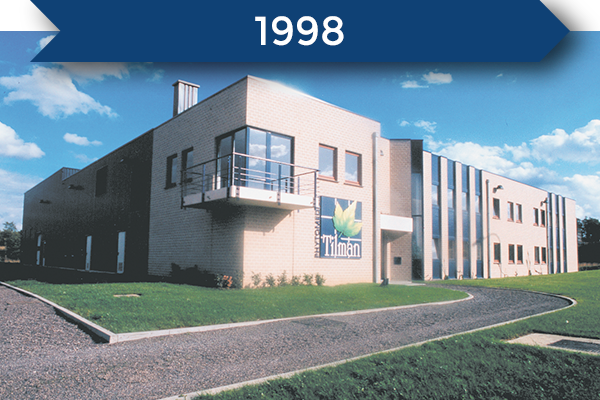 The company, which has 25 employees, is leaving the former Bomal site for the new Baillonville factory near Marche-en-Famenne. This was a decisive turning point for the Tilman laboratory, which initiated an "export" activity in the same year.
In 2000, Jean-Noël Tilman hired an export manager. The new facilities are among the most modern in Europe for the manufacture of phytotherapy products.
The new laboratory complies with the international GMP standards for the pharmaceutical industry (Good Manufacturing Practices) and the HACCP standards (Hazard Analysis Critical Control Point) for the food industry.
Tilman is certified by Certisys for the manufacture of its organic products.