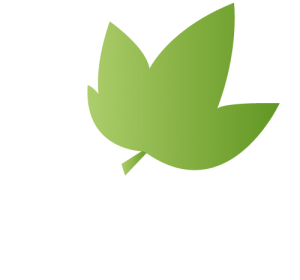 We are a Belgian
pharmaceutical laboratory
created in 1956, specialized in
phytotherapy.
We offer natural herbal solutions,
products designed to improve your daily life
Our culture: family business
Three generations of pharmacists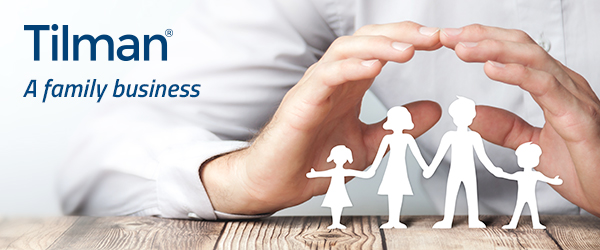 Since its creation in 1956 by pharmacist Lucien Tilman, the Tilman laboratory has undergone many changes, and above all, continuous growth. His son Jean-Noël, also a pharmacist, succeeded him in 1985. Since 2015, his two eldest sons, Manoël and Mikaël, have joined him. Mikaël is a pharmacist. Tilman Laboratory wants to remain a family business and open company. Plainness is cultivated in a relaxed atmosphere where it is good working.
Our vision
Target 2030 : to become your phyto reference!
Today, the Tilman laboratory is the leader in the field of medicinal plants in Belgium and is expanding its international presence. Tilman products can be found in about 30 countries, from Europe to Australia and the Middle East. We are constantly looking to expand our network of export partners.
Our objective is to become the European specialist in phytotherapy. We want to offer you an increasing number of herbal solutions, products with clinically proven efficacy!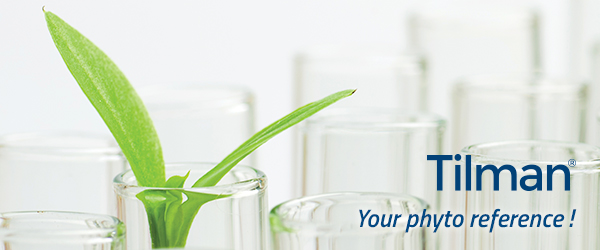 The Tilman laboratory presented in less than 5 minutes !
"Phytotherapy is herbal medicine and the oldest of all therapies. Contemporary medicine, chemical medicine, has developed by isolating and concentrating active ingredients from medicinal plants. Tilman is a pharmaceutical company that is subject to the same obligations as the chemical players in the pharmaceutical industry. But Tilman has chosen to develop only plant-based products. We want these products to be as effective as possible and at the same time remain a mild solution, because that is what patients and prescribers (pharmacists and doctors) expect".
Jean-Noël Tilman, CEO-pharmacist.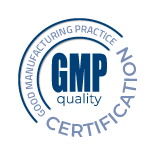 One of the most modern phytotherapy laboratories in Europe!
As an expert in medicinal plants, we have facilities that comply with GMP ("Good Manufacturing Practices") standards for the pharmaceutical industry.
We are one of the few European players to develop herbal medicines with Marketing Authorisation.
12%
of the laboratory's energy needs are provided by photovoltaic panels on the production site.

We have been sorting our waste for more than 20 years.
Nearly

200
employees work in the laboratory.
More than
80
products are commercialized worldwide.
We were elected "Company of the Year" in 2013!


Our medicines and food supplements are manufactured in Belgium.

Our products are only available in pharmacies, a guarantee of quality!

Continued positive growth with sales of €36 million in 2018!

We have an international presence in more than 30 countries.

Trust
Trust is an omnipresent value at Tilman. "The day I succeeded my father in 1985," explains Jean-Noël Tilman, "I removed, forever, the only machine that worked in the company: a clock-pointer. It is not necessary to check schedules and attendance, no need to lock doors and cabinets. About fifty employees hold the company's key, and can come or leave freely. Telework is encouraged as much as possible, without control. I don't give objectives to my employees: they do it themselves. And so I don't control their work. Our employees are able to take their own initiatives and decisions. They are very autonomous. We encourage them to do so, in particular by giving them the right to make mistakes. And it works very well. It is partly thanks to this mindset that Tilman is a more efficient company than the others, with a much lower absentee rate. »

Respect
The second value at Tilman is respect.
Respect for people, inside and outside the company: patients, customers, suppliers. Respect for others and their differences. Respect for the environment, objects, tools and equipment. Respect for the given word, for promises. It is a value that is difficult to implement in all the circumstances of daily life: "Often, when I look back on my day," explains Jean-Noël Tilman, "I think I could have done better, but the important thing is to know how to question myself and improve".

Corporate social responsibility
Sustainable development is about improving people's living conditions without compromising the living conditions of future generations. Corporate social responsibility consists in integrating sustainable development into the company's policy and empowering the entire team in this respect. In that context, all our employees are made aware of energy savings and the importance of sorting waste. We prefer carpooling and working at home.
Jean-Noël Tilman: "I am convinced that tomorrow's consumer will be very demanding towards the companies whose products he will consume. It will favour the products of socially involved companies, and boycott those of companies that are indifferent to major social and environmental issues. »
The history of our laboratory